New Dental Deals Canada customers really like the idea of getting a gift card, but are surprised to discover that there is only a way to add one.
Fear not!
Your order will be calculated and the appropriate denomination of gift cards will be sent to you. When You miss out on a good opportunity for the next level by only a few dollars, our friendly customer service agents will contact you to offer an upgrade.
In an effort to ease your mind, we have compiled step-by-step instructions for placing an order through the Dental Deals Canada website.
You are eligible for multiple gift cards per order, based on the cart value.

As soon as Your cart reaches $500, a banner will appear inviting You to select a gift.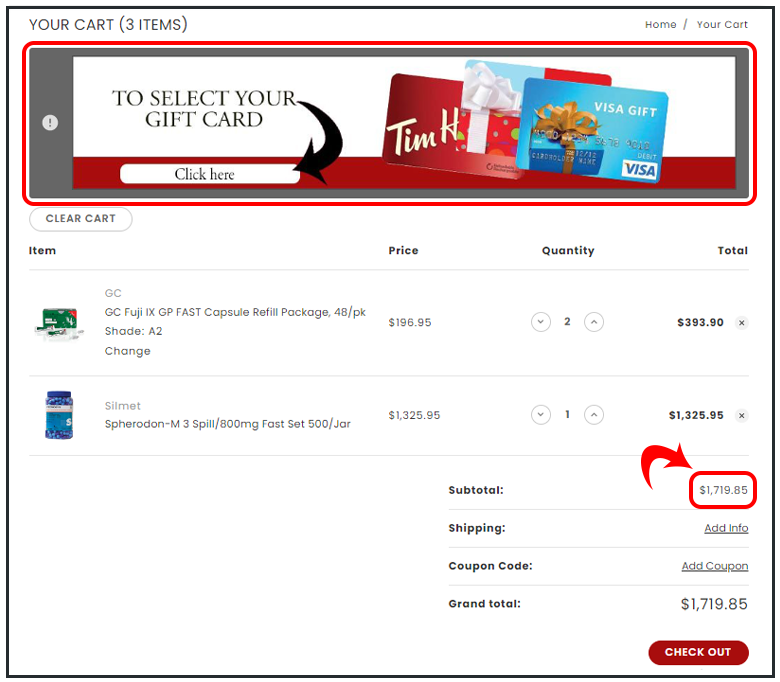 When You click on it, You will be presented with the list of all gifts currently available and a calculation of the necessary upgrade to level up. Click on the "$50 Gift Card".
As You can see, in the gift card description, we assure You that we will send the required number of gift cards based on the order value.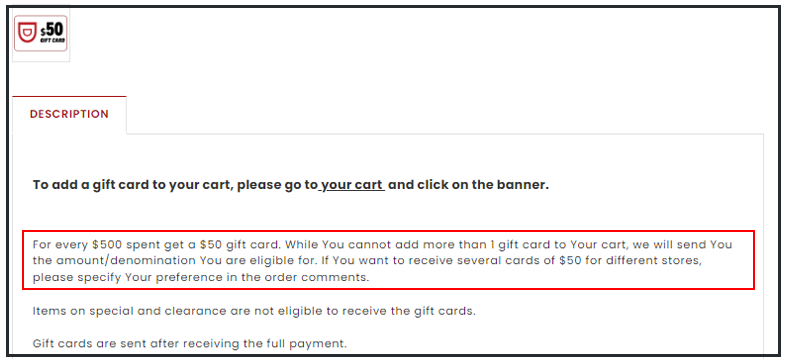 Select a gift card option.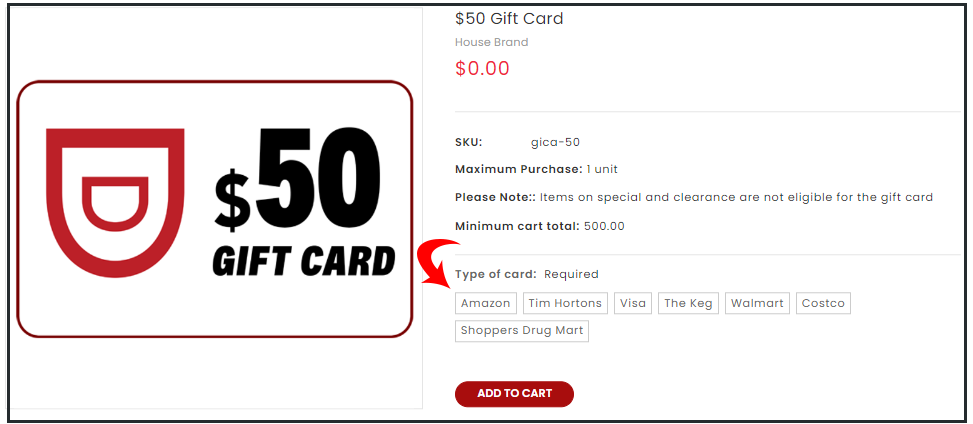 Note, that after adding a gift cart the coupon code area now becomes unavailable. This is done because orders with gift cards are not eligible for additional promotions.

If a coupon gives You a better value, enter it before adding a gift card. In this case, the gift card banner will no longer be visible.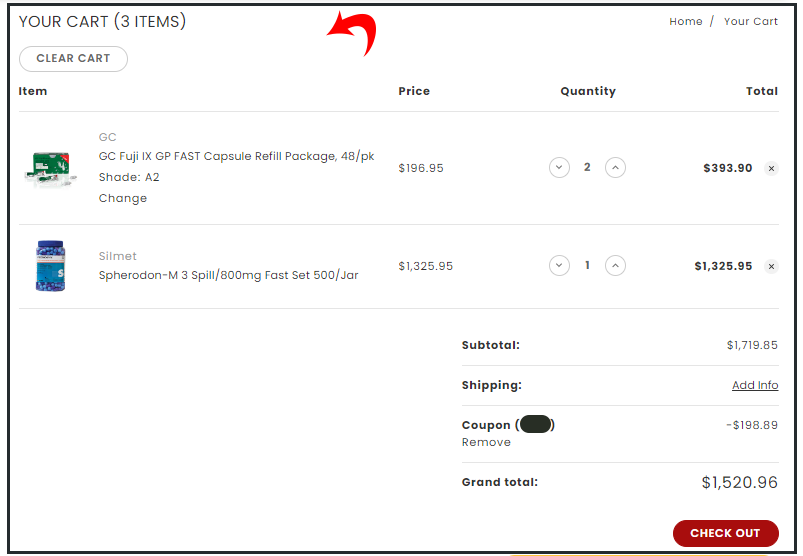 Click on "check out" and proceed to pay for the order.
In the order comments You can specify which gift cards You prefer, if You want them all different. Otherwise we will send You one of the eligible denomination (1 gift card of $150 instead of 3 x $50).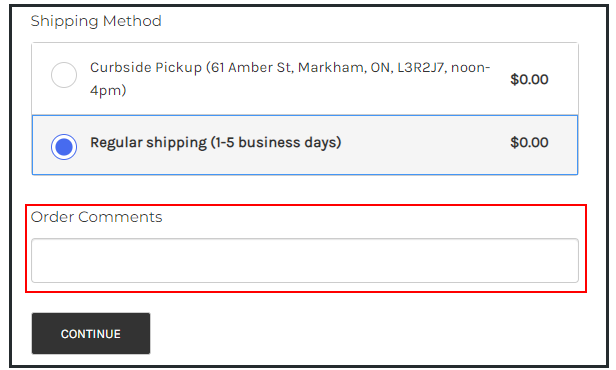 Thank You for shopping with Dental Deals Canada! We offer great prices, various promotions, gift cards year-round, and special gifts during Holiday Seasons.
For more information or help to place Your order, please call 1-888-416-4668 Monday-Friday during regular business hours.