Our website makes ordering easy, but technical glitches still occur. A few customers have called our tech support team in the past because their carts wouldn't open. They described their issue as "The white screen just keeps loading and loading and I cannot see my cart". Sounds familiar?
Such a problem cannot be solved by getting out of the system and getting back in, refreshing, or yelling at the screen (we've tried that one before... doesn't help).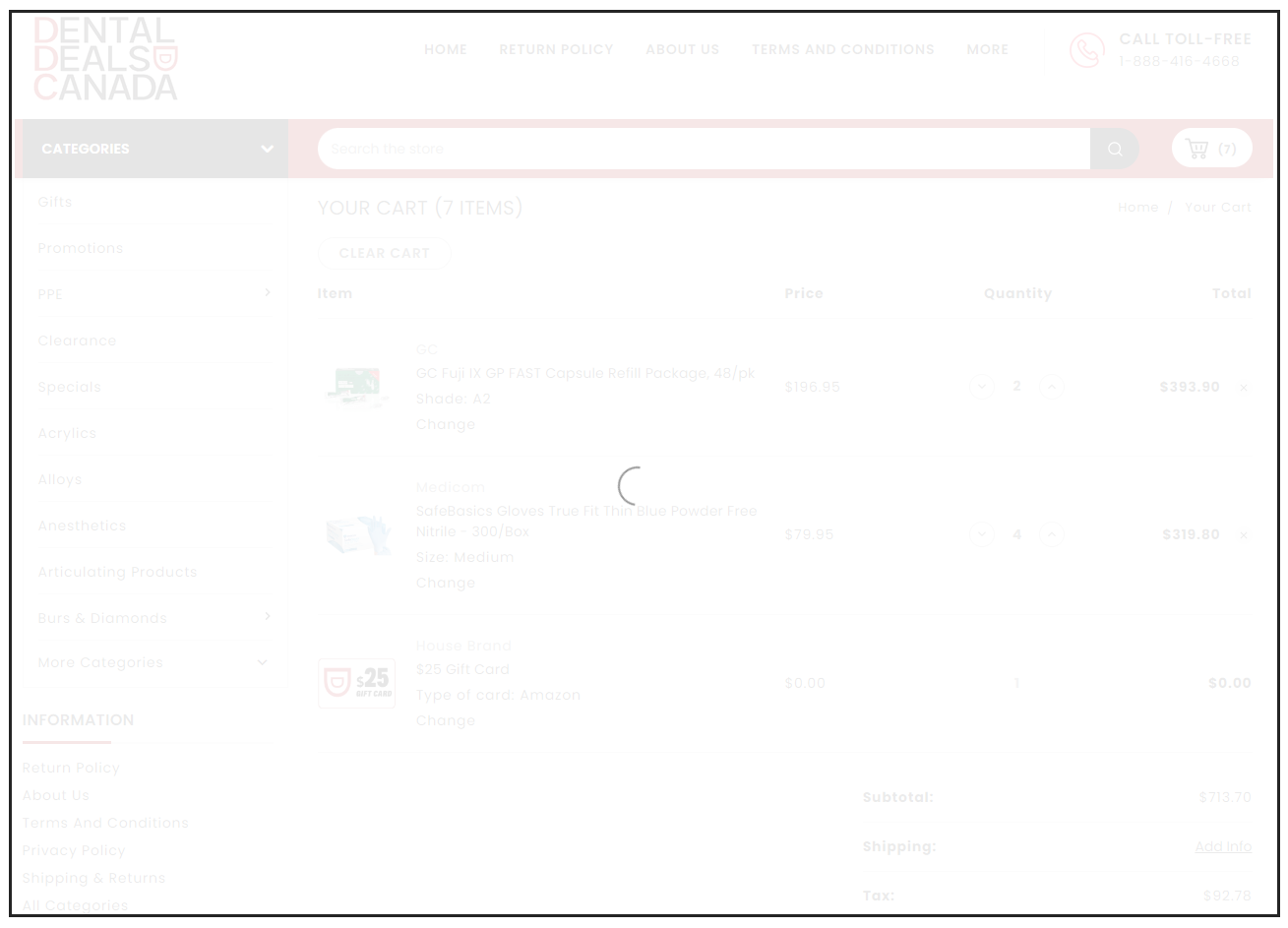 The main reason behind this rare issue is our online catalog management. From time to time we have to update our online catalog product listings by removing the old ones and creating new items, updating SKUs and variants. When we disable/delete an old item the system forgets about it completely. If, by chance, you had this item sitting in your cart when we removed it, the cart will not be able to open.
It is a known glitch of which we are aware and are working on. Meanwhile, to be able to get back to your cart, please use the "clear cart" button that shows in the cart icon drop-down.
If after a minute of clearing your cart, the white screen still appears, refresh your screen.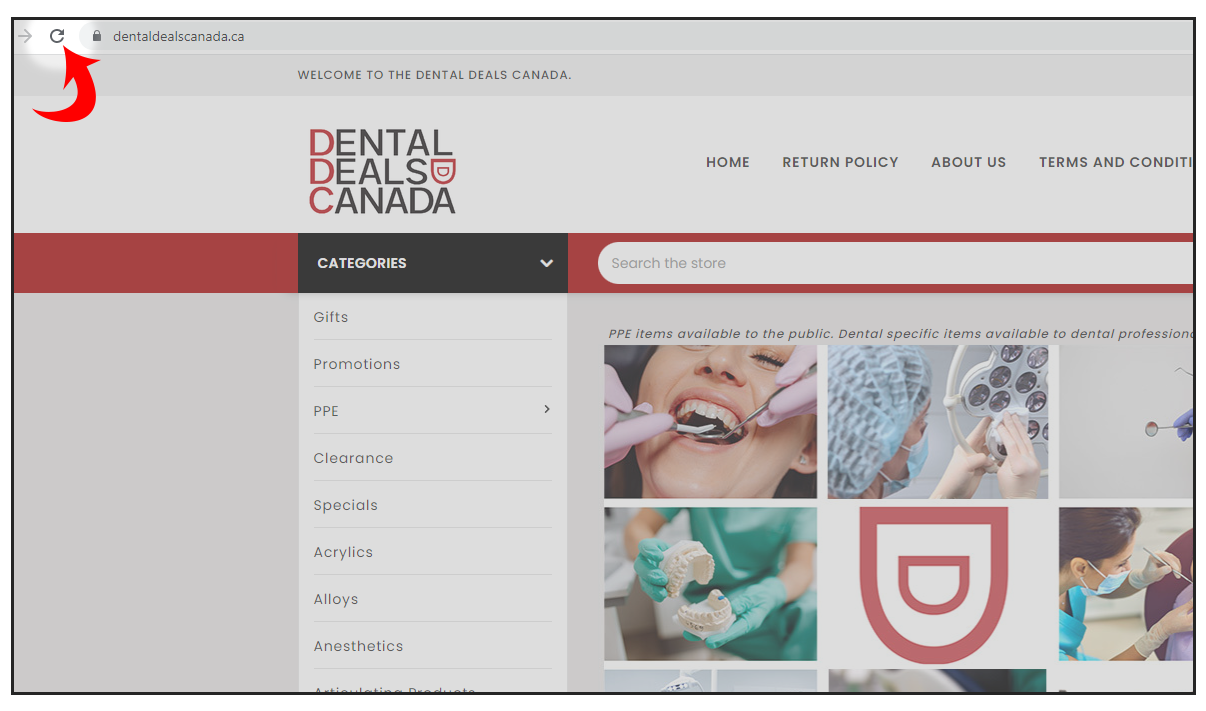 The cart will show up empty and you are ready to start again.
We hope that You don't encounter this glitch while shopping on Dental Deals Canada website. Please do visit often, check out our promotions or specials, subscribe to e-mail newsletter to receive coupon codes and call us if You have questions.
We are striving to deliver the best possible service to our customers, offer competitive prices and prompt delivery throughout Canada.